About Kouly Institute
Leadership is about creating abundance, growth, and prosperity
About The Kouly Institute
The Kouly Institute provides executive learning experiences for individuals who are committed to the advancement of themselves,
their organizations and the communities in which they lead.
The Institute was founded by Michael Kouly and his colleagues at Harvard University in Cambridge, Massachusetts while
completing their higher studies in leadership, strategy, public administration, management and public policy.
Based on 30 years of research by outstanding global thinkers, the programs we offer were inspired by Harvard
and Princeton University scholars and are in their current evolved form entirely proprietary to the Kouly Institute, all rights reserved.
Our vision is to create a global community led by men and women empowered with leadership skills to navigate the challenges
of a changing and complex world.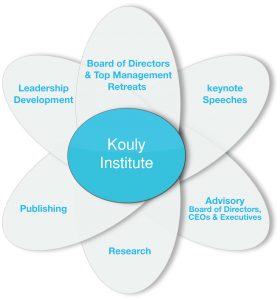 Experience in Leadership Academies