Our Team
Building teams that are aligned with purposeful strategies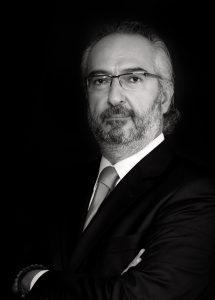 Michael Kouly – Founder
From as far back as he can remember, Michael Kouly has been fascinated by the art of leadership. He has spent his life learning about leadership, purpose and strategy at the world's top schools, including Harvard and Princeton. He has practiced leadership as a two-time CEO at both Reuters and Orbit Corporations, for more than 30 years in 22 countries. He is also an advisor to state leaders.
Michael is a World Bank Fellow, author and keynote speaker about leadership, strategy, purpose and international politics. He is the founder of the Kouly Institute and the creator of our Executive Programs, which have been delivered to thousands of top business, NGO and government leaders worldwide.
From a Reuters journalist reporting about various wars to a senior international executive, Michael's 30 years in the corporate life provided him with the practical experience of leading and mobilizing people across the world.
Michael dedicates his time to various non-profit organizations such as the Middle East Leadership Academy (MELA), Central Eurasia Leadership
Academy (CELA), and South East Asia Leadership Academy (SEALA).
His life's purpose is to enhance the awareness of people, organizations and countries about leadership dedicated to creating a better life together.
---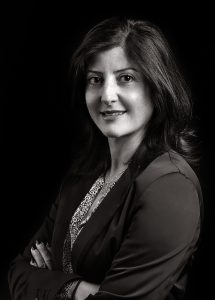 Sandra Ficani Lambert– Director of Operations
Sandra has more than 16 years successful track record in growth development, marketing & supply chain management. She started her career in a maritime company where she led marketing and operation departments. She then progressed within the Group to hold other key positions in export and growth development.
In 2008 Sandra moved to Paris where she pursued her MBA and worked as marketing & business development consultant for multinationals as well as local companies in France & Lebanon.
Sandra is currently Director of Operations at the Kouly Institute
Sandra has an MBA in International Business from Ecole des Ponts Business School-ParisTech and a Bachelor degree in Business Administration – double major Management & Marketing from the Lebanese University. She is a guest speaker at the University of Strasbourg where she speaks about topics related to supply chain management.
Sandra enjoys traveling and cooking and has a particular interest in decoration and interior design.
---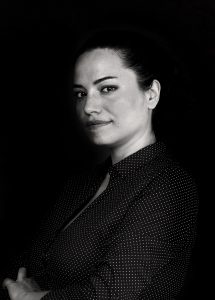 Mary Shammas – Content Designer
Mary is a research fellow at the Kouly Institute and part of the content creation and design team.
She holds a Bachelor's degree in advertising and a Master's degree in Fine Arts. Her experience as a visual artist stretches over thirteen years.
During her free time Mary likes to read, listen to music, paint or go to that particular theme park that has the most extreme games.
---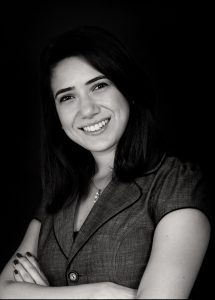 Marwa Itani– Research Associate
Marwa Itani has a Master's degree in Psychology from the American University of Beirut with over six years of experience. She received her undergraduate degree in Communication Arts with a minor in Psychology from the Lebanese American University and was presented with the President's Award for her academic excellence and her community involvement.
Marwa contributes to the creation of proprietary content for our leadership publications and our executive programs.
On a more personal level, Marwa has been swimming competitively since she was 9 years old. She is a sports fanatic and loves anything to do with nature and the outdoors. She also greatly enjoys the theater.
---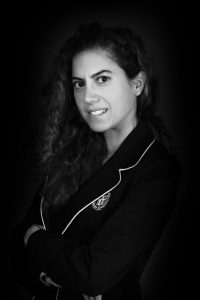 Sandra Hourani – Affiliate
Sandra is born and brought up in Dubai, pursued her undergraduate studies in Beirut at the American University (AUB), and subsequently obtained a Master's degree in Economics at Tufts University in Massachusetts and auditing at Harvard University in Cambridge, MA.
Sandra started her professional life in 2007 at Bank Audi, a prominent establishment in the banking sector. Her career path covered a myriad of functions and domains that included reengineering and restructuring of financial systems and policies and procedures, design and implementation of financial operating models, financial budgeting and planning, project management, procurement and supply chain management.
While maintaining a profession in Banking, she was involved in academic domain, aiding in formulating and researching topics about leadership, dynamics with authority, organizational behavior and others.
---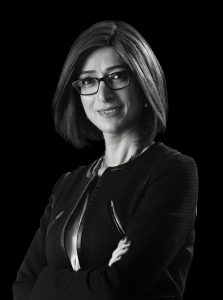 Soughit Abdelnour – Affiliate
Soughit is the Talent Attraction and Acquisition leader at Deloitte Middle East. As Regional Human Resources Director and a seasoned HR generalist she holds responsibilities across executive recruiting, succession planning, employer brand, campus programs, as well as providing HR advisory services to 15 countries within the Middle East network.
Soughit works with business leaders and talent to build world class HR and recruitment tools and capabilities and create cross-border alignment within Deloitte. She has significant experience operating at a senior level within a global matrix organization. Prior to joining Deloitte, Soughit led the Internship and Placement Office at the Suliman Olayan School of Business, part of the American University of Beirut. Earlier she was Group Head of Recruitment and Selection at Bank Audi, a leading regional bank.
Soughit is a graduate of the American University of Beirut; she holds a Master's degree in Human Resources Management, minor in Business Administration and major in Archaeology. She has been serving as a Judge in MIT Enterprise Forum Pan Arab Startup Competition for the past two years consecutively. Soughit is a frequent speaker on topics relating to Talent Attraction, Talent Development and Retention. Among the training courses she has completed are High Impact Leadership – Deloitte University and Exercising Leadership and Mobilizing People and Organizations, and Managerial Leadership and Change.
---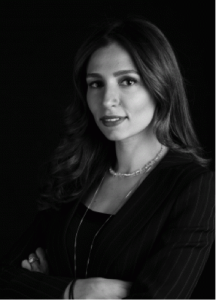 Lama Maani – Affiliate
Lama has over 14 years of business experience in brand management and business consulting. She has extensive experience working for Fortune 100 companies, both headquarters and distributors out of New York, Dubai and Amman including L'Oreal, Procter and Gamble, Nestle and Pfizer. Lama's experience includes leading a multifunctional team to manage and run a multi-million-dollar marketing budget for billion dollar brands
Lama holds a BSc. in Finance and Economics from Babson College and an MBA with distinction from London Business School.
Lama enjoys travelling, painting, baking, doing crafts and reading to her children.