TESTIMONIALS
Outstanding feedback on personal and organizational impact
(The people below can be directly contacted for further feedback and information about the programs they attended. Contact information can be given upon request. )
People who attended the programs said: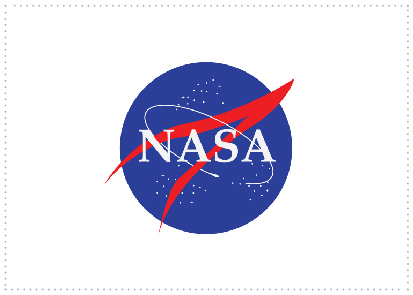 I had the pleasure of getting to know Michael at Harvard's Kennedy School of Government. Every now and then, we are fortunate enough to meet someone so spectacular that it is humbling to be with them, Michael Kouly is one of those exceptional people. Michael's integrity, humanity and complete conviction that we as individuals can make the world a better place, set him apart – he is a leader in the truest sense of the word. Michael's first class academic credentials combined with the disciplined, introspective work that he has done to fine-tune his own leadership skills make him a masterful teacher. His techniques are strategically subtle, a casual question followed by a thoughtful consideration of your answer, and then the next probing question. Michael quickly grasps the nuances of the situation at hand and identifies the problems that keep people and organizations from realizing their full potential. Through insightful teaching, he draws the best out of people, and leads them to the answers. Michael understands that solving the challenges of the world requires individual and organizational work; he provides the scholarship, strength and leadership that serve as a foundation for constructive change. Michael and I had many discussions about the benefits and challenges of working cross- culturally, in my case, on NASA's International Space Station Program, a cooperative effort involving over 16 different nations. In his usually insightful way, he summarizeda NASA's human space-flight program in a single word, hope. When we look to the skies, and see people across the world coming together for a common purpose, to make the world a better place, it gives us all hope for the future. Michael embodies this hope, and has transformed his aspirations into practical reality. With his skillful leadership, the Kouly Institute will enable each of us to make kind of impact we aspire to. I consider it a privilege to support Michael Kouly and the Kouly Institute."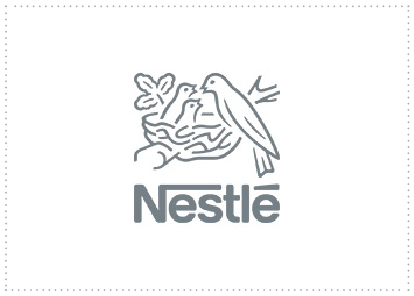 "This Simulation is not like any of the seminars I've attended before; it really challenges you mentally and opens your eyes about your own "default setting" with plenty of direct and free feedback that can take you on an emotional roller coaster!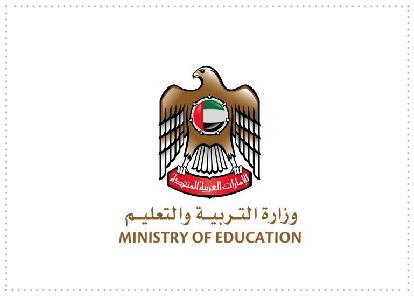 I would like to thank Michael for his extraordinary work. The feedback from the top officials of the Ministry of Education that attended Michael's Leadership Simulation said that it was exceptional,.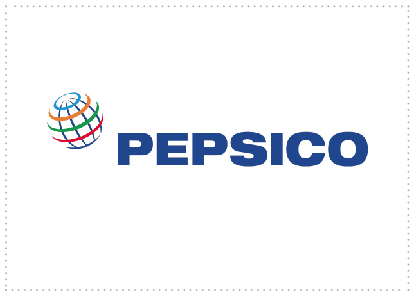 I have attended leadership courses in my academic and professional career, but nothing compared to this Simulation. During the 4-days, every session was more amazing, intense and deeper than the previous.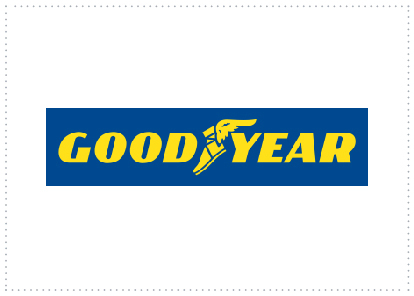 "The simulation on Leadership by Michael Kouly is as advertised, life changing and an awakening to the psychology of leadership."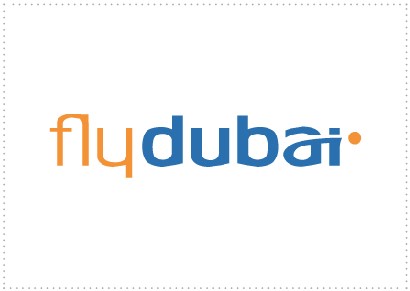 I found ME in me. After attending numerous trainings and courses, I thought I knew exactly what leadership really meant. Until, I attended the Simulation, which turned my professional and personal life upside down.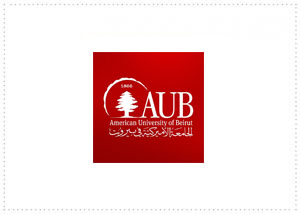 As a colleague, it is not only Michael's knowledge and intuitive understanding of leadership in a wide variety of cultural contexts and international settings but his caring and masterful ability to hold people through the processes of self-discovery, systemic analysis, and change that sets him apart."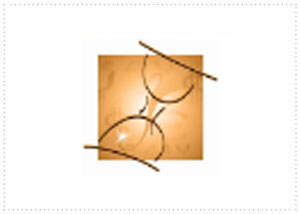 I know Michael Kouly from our time together at Harvard University, Michael has a sense of compassion, clarity of purpose, and strong personal integrity. These characteristics are demonstrated in time beyond doubt. Michael brought extensive conceptual training in policy thinking to a program emphasizing practical implementation. Attracted to the controversial and complex yet ever calm and insightful, Michael would ask difficult questions and press for well-reasoned responses. Leading by example, Michael creates communities of trust and candor across stubborn and unfamiliar boundaries. Confident in his perceptions yet collaborative in style, Michael listens deeply, inspires action, and openly invites feedback. His inclusive sense of community is shown by the integration of his family in his work, and the fluidity of communication between formal training environments and informal chat sessions, and unparalleled dedication to optimism in all human affairs."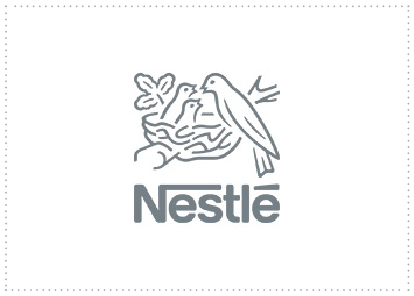 I would call this simulation 'a self-discovery safari;' you have to know yourself before knowing others. It is one of the very few things that made a major change in my life; it is like being reborn to live your life differently. Personally, I attended several technical and non-technical workshops/trainings/simulations/sessions but this experience is one of a kind and way beyond any expectations!! I learned to live better moments and help others do the same. It inspired me a lot and gave me suddenly the talent to inspire people!! I see things with a different eye. Definitely Michael with his unique presence was the main pillar for making this simulation very special; his belief in what he is saying makes the success of this simulation guaranteed. He is very inspiring with a lot of compassion and love plus a high level of professionalism. I was really honored to meet him and honestly wish him all the best in his life. I wish I can tell you more, you have to experience it yourself and believe me you will never regret it; it is beyond any testimonial!!!"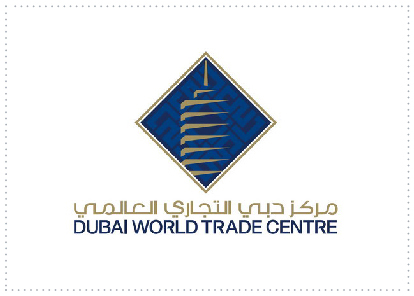 It is a very enlightening course and had exceeded my expectations. However the knowledge I derived from this course will definitely enhance my leadership skills further. The most important aspect I have gained when I completed this training was confidence. This course has totally changed my perspective of what leadership means."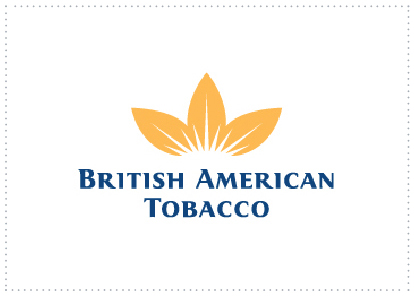 The Leadership Simulation by Michael Kouly was the most intense, insightful, inspiring and enlightening learning experience for me. The program has the ability to transform people, bringing out the best versions of themselves. And because the whole program is about the simple truth, it is so real and applicable. Would I recommend the Program? Hundred times -YES!"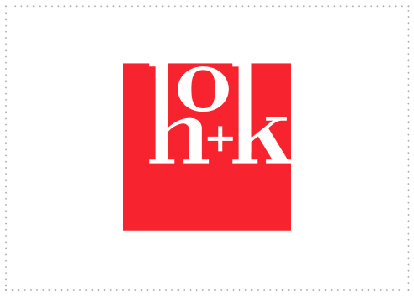 One may define leadership with a plethora of words but when fully exercised it is the purest form of sharing that anyone can offer. We shared many ideas and challenges but in the end I believe the structure of the workshop allowed our instinctive relationships to emerge unhindered. This simulation provided a platform for individuals with nothing in common other than their desire to learn more about themselves and those around them; it challenged our pre- conceptions, prejudices and beliefs. This platform also recognized that although the participants were part of a larger group, I sensed that each was dealing with their own issues on many different levels. I thank all of you who participated as it certainly was of great benefit to me personally."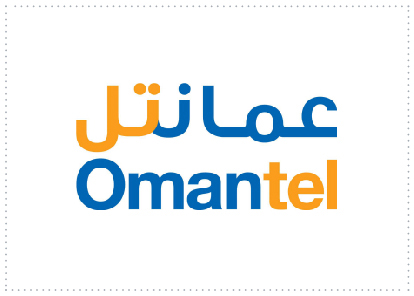 It was my privilege to know Michael and be one of his students for a very short period. I hope no one misses this opportunity of learning. Every insight made a huge impact on my personal and professional life. At many instances, I said to myself "I wish I took this simulation before. May God bless you!"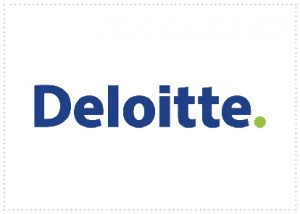 I PERSONALLY THINK THAT IT IS NOT FAIR THAT MOST PEOPLE CONTINUE THEIR LIVES WITHOUT EXPERIENCING THIS SIMULATION. Michael's simulation is a rare opportunity for us to put down the "mask" and look at the real us in the mirror. No "powders" to conceal the defaults, no "makeup" to make us feel good about ourselves. What you see is what you get. Although an extremely intense experience, yet by the time you leave the simulation you will be in the most peaceful state of mind you have ever been in, a chance to come to terms with yourself. An experience not to be missed. Get ready to re-evaluate your entire life: highlight your best habits, develop the good ones, and work on getting rid of your "default settings."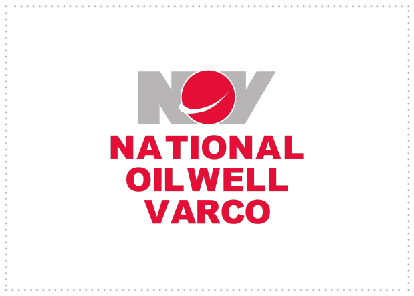 Expect the Unexpected" fits aptly to this session. An excellent session with a lot of gravity and emotions that add to the exciting roller coaster ride worth every minute of the 4-days. Very deep and heavy and elegantly carried by Michael Kouly. He leads you to think differently and contribute to the society constructively – both on the professional and personal sides. The feeling is like the opening of the 'aura' within you. Difficult to sum it up in words. It has been a pleasure and an experience that will be with me forever."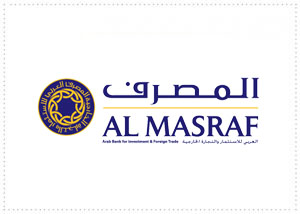 An enlightening adventure. Simply redefining leadership in a whole new context, accompanied with powerful, non-traditional, and a much enjoyable method of delivery that keeps your mind alert and in action. The knowledge I have developed over these few days has reshaped my thinking and set me on the path of continuous learning and personal development. I will be indebted to Mr. Kouly for many years to come. No one should have a second thought about joining Mr. Kouly on this magnificent and enlightening adventure."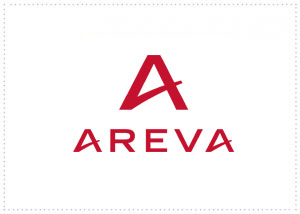 In just four days I acquired exceptional knowledge and friends and I went through a learning experience that I have never seen before. Four days shook the silence of several years of my life. The knowledge that developed out of the interventions of Michael and of the participants in the group will stay with me for years…It was a magical journey of learning."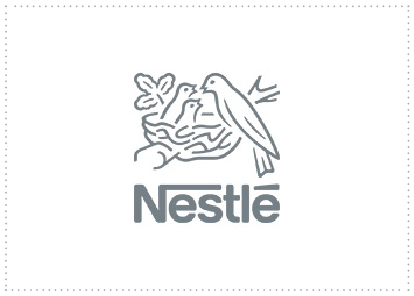 The Leadership Simulation is just like the doctor's first slap of a new born baby; it helps him breath, cry, laugh, and live healthy… it gives him a new LIFE."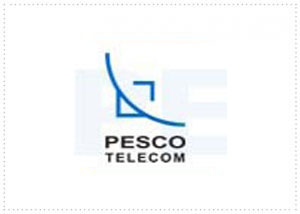 I rushed to register my wife for the very next Experience."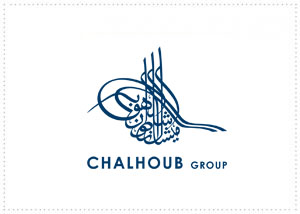 I attended this leadership simulation with the belief that it is another one of those boring courses …… I left with a new me. It was indeed an unpredictable experience that I could never have imagined. The 4-days will mark my future personal and professional life. An experience that has changed my perspective of leadership and made me identify what I value most. For those who are still wondering whether they are in the right professional path, for those who regret a certain personal or professional failure, for those who hide deep grief and carry the mask of happiness and success, for those who… for those who... I highly recommend they experience this Leadership Simulation. Michael, will not give you the answers, he will let you discover them. Michael takes you on a journey of discovering yourself, of discovering the other, of discovering the universe around you. Thank you Michael for the passion and dedication that made every one of us discover his uniqueness."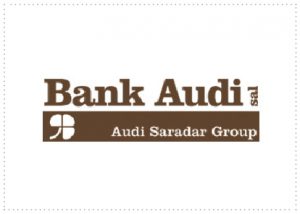 Leadership never sounded so simple and at the same time so challenging. It was enlightening and inspiring. It made me see leadership from a totally different angle, a much more humane angle. This simulation is so unique because it combines psychology, spirituality, and business all together in a genius way. It can truly affect your life on all levels. It's so powerful that you find yourself seeing things from a different angle. It's not something you forget about and find yourself not applying; it dives straight into your system."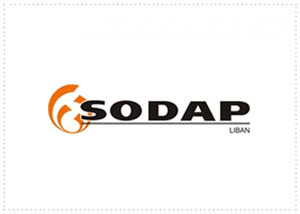 Needless to say that the 4-days spent with you were a turn around in many aspects of my 'leadership' culture so far. I must admit that, even at the age of 65, I have learned a lot from you and mostly from (other participants) I was honored to meet during this course. Furthermore, the approach in your presentation was absolutely remarkable in as far as it certainly went against all established leadership and management traditional courses. My compliments to you!"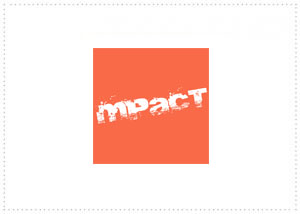 Deep and humbling. I thought I had it all, until I attended this Simulation. It made me rethink my priorities, changed my perspective, and helped me value the role I could play in my environment. A very deep and enriching experience, with potential benefits that will extend into all areas of your life, both personal and professional. Michael Kouly takes you through what can become a life-changing journey – and if you think you're near the end of yours, then hop in and take a ride! You will discover that it was only the beginning. And the seminar is just the topmost tip of the iceberg… For those who are sick of listening to lectures about the do's and don'ts of good leadership, for those who want to know what real leadership is about, for those who want to exercise good leadership, this is better than anything you will ever encounter. Michael is extremely competent, and will challenge you far beyond your expectations. And what's best, you come out with a sense of having lived an intense family experience!"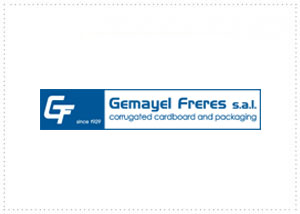 It is a unique and unpredictable experience – goes way beyond your expectations. You will be amazed by how Michael could analyze your personality and shed light on parts of your soul that you never knew existed…your blind spots. Michael also knows how to choose the participants of the group he forms. He forms a perfect seminar team and gets the maximum of each individual. He creates a safe environment that you can't find somewhere else. Expect from Michael "gifts" that will change your life. You will discover the deep, deep, deep meaning of leadership."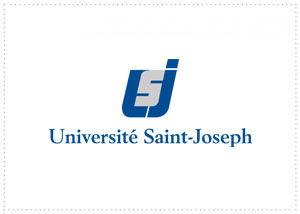 I was expecting something different than usual seminars, but it was much better. This simulation helped me to understand myself better and gave me the courage to evaluate my life. It helped me see people around me with new eyes. It is not only a four-day simulation; it is a long process and a beautiful journey. It is worth living it!!"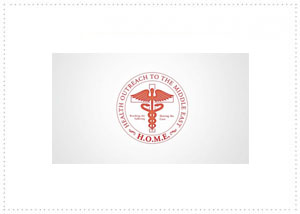 When I first decided to attend this Leadership simulation I had some expectations; but little did I know that it was going to be one of the most personal and challenging experiences that I have ever went through. It left me sleepless for quite a few days! From the first day I was stretched and pushed out of my comfort zone. I was lead to rethink and re-evaluate where I stand now in life and the choices I am making. It shed a light on situations I went through, I saw my life from a different perspective, my work, and my contribution to the community around me. This simulation was a great journey of self-discovery, and those four days were only the beginning!"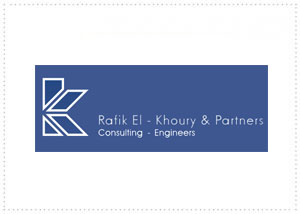 This Simulation changed my life, my way of thinking, my behaviour in my surroundings. It truly changed my life. The more people that meet Michael, the better the world will become. Do yourself a big favour, attend the next simulation, your life and that of those around you will be better."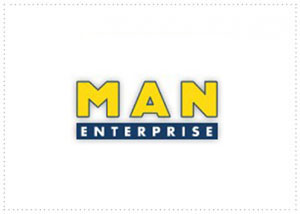 Unforgettable and challenging experience! I never experienced learning at such a deep intellectual and emotional level. I always wondered what the purpose of my life journey was; and the answer was relieving, comforting and reassuring: Live your uniqueness! A workshop simulation incomparable to any other seminar I've been to. The learning has a deep and lasting impact; the teachings, simulations, and case studies require personal involvement and interaction between group members, and Michael was a master in orchestrating the discussions and increasing awareness to values, principles and all aspects associated with the dynamics of exercising 'good Leadership.' My view on Leadership – as we know it - was completely reversed. However, the foundations for exercising "good" leadership can be within reach for everyone! One needs to know and be aware of his own 'default settings' and 'blind spots' in order to change from within, grow and survive, and this is the starting point to impacting others' lives around you to the better. A unique, enriching and pleasurable experience which starts with a group of strangers and ends in 'fireworks'! Thank you, Michael."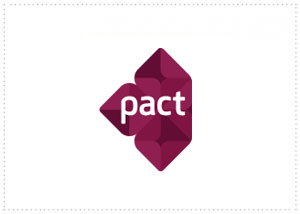 It is hard to capture the extent to which four days of planned activities, led by a total stranger, can in fact deeply change all those other strangers who at first thought they were about to just enter another training workshop. We came out of it with life-long promises to ourselves and a genuine determination to change patterns because of what we experienced, and not because of what we were told. The simulation is not about skills; it is about the awareness that we gain about ourselves and how we relate to those around us. Once you start to really understand why acts of leadership require awareness, compassion and courage, then it becomes difficult to turn your back on what you've learned. Two months later, the simulation has already helped me nurture a modest but daily awareness that is slowly chiselling down life-long undesirable habits. I did not expect a 'four-day workshop' to help me achieve this, but it has."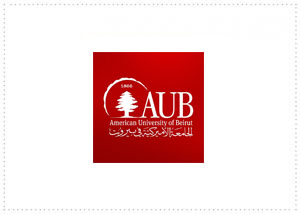 This experience is for anyone interested in beginning the most critical journey of self-discovery. And only through this simulation will you truly understand what self-discovery has to do with leadership."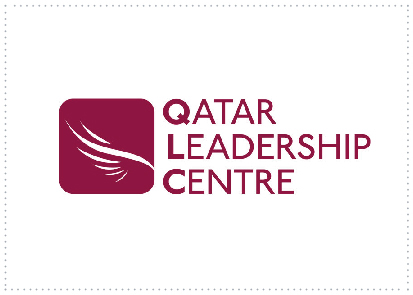 When I decided to attend this simulation I thought it would reinforce my understanding of Leadership and help me acquire some leadership techniques. It took me way beyond that to the experience of BIRTH. A group of twelve people went in without having any idea about what was waiting for them. Each was carrying a treasured gift without knowing. Some had their gift covered with dust as they had never felt its presence. Others have used it accidentally from time to time, with or without knowing what it was. In the simulation, we all acknowledged the presence of this gift within us, pulled it out, cleared the dust, and put our soul in. It wasn't an easy exercise; it was painful and it required a lot of courage and conviction but, it was rewarding; this small hidden gift if well nurtured could help us change a lot of things in our lives, and eventually change the world. I came out of the simulation believing that Leadership is more than a style or a skill; it is a choice between Standing Still and Acting. Our world starves for good actions; all what we need to help, is mastering the techniques acquired during the simulation. No matter what you do in life, no matter what stage of your career you are in, or how much you have exercised leadership, make your choice today and attend this simulation. It will be one of the best gifts you give to yourself and to your world."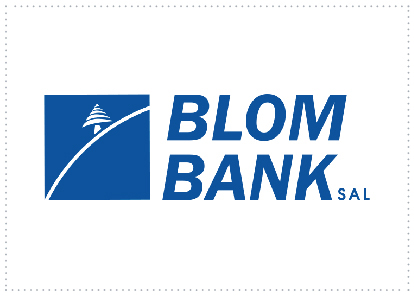 This simulation was ostensibly the only significant learning experience in my life that did not involve a personal tragedy and where the Heat of learning was not harmful"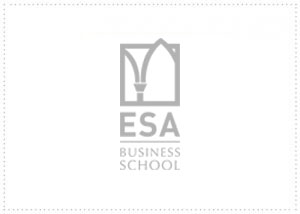 Instead of writing about how interesting this experience was and how it impacted me; and instead of using technical and unnecessary jargon, let me put things in a very simple way: Imagine the most adrenaline pumping experience you've had. Imagine the most intense training you've ever done. Multiply them by some fictional number, and you might come close to this experience. If this is not making sense, let me help you. I don't care if you've sky-dived. I don't care if you've bungee-jumped. I don't care if you've climbed Mount Everest. I don't care if you've run marathons. I don't care if you've flown a jet fighter. I don't care if you've been in space shuttle. Nothing you've ever done can prepare you for this. You will be tossed. You will be twisted. You will be pushed. You will be pulled. You will be stripped. You will be molded. You will be kneaded. You will be shaped, and at the end you will come out FREE. It is the best gift you can ever grant yourself"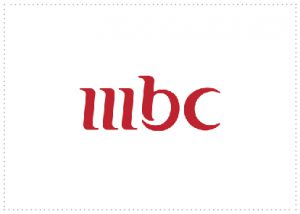 I would like to say a big "Thank You" to Michael without whom I could never have experienced this amazing journey of life: To the one who made me realize that knowledge does not only come from books; To the one who will always keep on inspiring me to become a better person; To the one who made me discover with pride my scars, blessings and uniqueness; To the one who let me make my EGO, my slave, after I was his for a whole lifetime; To the one who made me feel just in four days that I was the king of the world; To that beautiful mind; To that transparent look; To that modest man; To that wonderful person; To that inspiring LEADER; To you, my mentor, not a million compliments would be enough to let you know how much respect and gratitude, I have deeply inside for you. Throughout my whole life, I will never forget you Michael, nor will I forget how much you have helped me. THANK YOU!"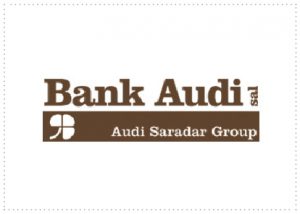 On my way to the simulation the first day, I was thinking about the work-load waiting for me at the office and asking myself how the !@!* did I let the HR department trap me into going to a 4-day-seminar at this time. The fourth day, just as we were finishing the last exercise at 1h30 in the morning, I felt really sad and thought too bad it's over! As most of the attendees agree, this simulation is a unique experience; I also think of it as a lesson in LIFE and for LIFE."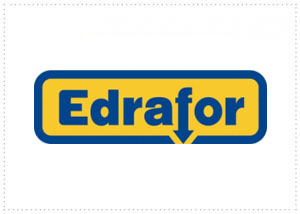 Inspirational, motivating, exceptional, profound, enlightening, forceful. Michael is all of that at the same time and attending this simulation is a gift I was offered. It is a trip you take once in your life to reach into yourself and understand the dynamics of forces around you. The setting is unique. It involves total strangers who, through their own experiences and backgrounds, provided me with a true, undistorted, and honest sounding board. These strangers are now life-friends."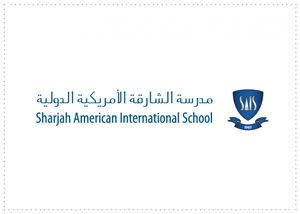 This past week has been very tiring emotionally, physically, mentally and spiritually. The Simulation and Discussion Group was an invitation to each of us to embrace the uncertainty of life, to live our dream and to rise to meet our own uniqueness. In your incomparable style, Michael, you helped us discover the "leader" within each of us. With an inspiring approach, you invited us to embark on a journey where we can appreciate the miracle of being alive, accept failure, humiliation as well as victory and triumph and meet all the challenges along the way that will eventually lead us and others "home". You also succeeded in guiding us to become the person we want to be and ultimately be able to make a positive change in the lives of people around us. Thank you Michael…You arose a light in the dark…"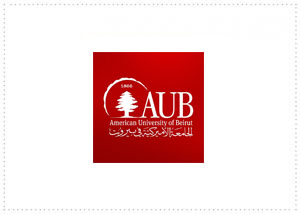 Every now and then, we look at the mirror and pose. Most of the times, we see either our body or our soul. Sometimes, we see neither. This experience is a chance to look at the mirror and pause; so you could see both your body and soul, listen to the music of your heart, and create a system within yourself and your community. Looking at the mirror will not be the same anymore. Dear friends, may our dreams intersect and continue to touch our souls and others."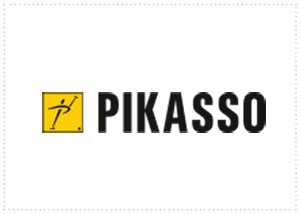 This simulation was a very unique and powerful experience. It really went beyond my expectations. Although based on practical examples, we were able to learn more things than we would have absorbed during a purely theoretical session. At a certain point, I saw myself saying words and feeling things I would have never thought I was able to say or feel. This made me open "all" my eyes and see sides of myself I wasn't even aware of. It was like looking at the deepest parts of me in a very clear way. This helped me see things in my life, at all levels that were hidden in me."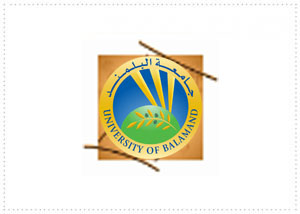 I went to this simulation believing that this is one gift to myself, instead I received countless gifts!"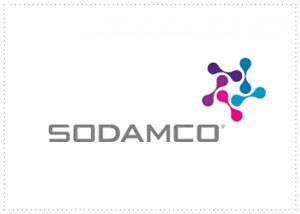 I found the unconventional approach to defining leadership and relating to authority so real, so practical, so useful and applicable. The mental slaps I got made the learning worthwhile and lasting. As we seek to survive and grow, we seldom find an enriching experience like this simulation. If you can be there, never think twice…It will exceed your expectations."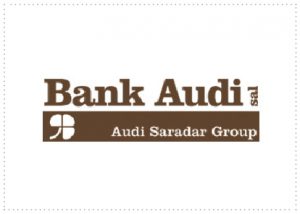 The Simulation has been an inspiring wake up call raising a number of beneficially disturbing questions. The temptation to hit "snooze" and go back to my comfort zone is still overwhelming but the choice to explore them is now clearly mine."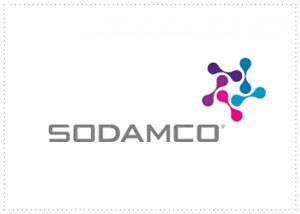 All artificial barriers of age, culture, status, etc. fall down one after the other to reveal the person you really are. During that time, a little voice inside of you gently whispers 'this is the time you have long been waiting for, go on and go for it!' The others will help you along the way, because that's exactly the way they feel too! Slowly but surely, everyone is naturally compelled to help the other in his quest to find out how to become a better person. In short, this leadership simulation WILL CHANGE YOUR LIFE, forever. You should consider enrolling yourself in it IF - and ONLY IF!! - you are truly ready for the exciting changes it will naturally and irreversibly drive you to make in your own life… and hopefully the ones of the others around you! One last word to you Michael: you are simply an amazing person. I admire your courage and devotion to your dedicated passion to make each one of us a better person. You can count on my unconditional support for the rest of my life."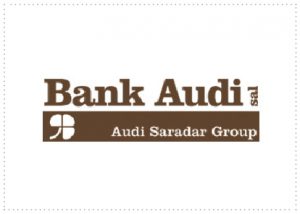 The 4-days I lived made me reach one conviction: The more you are capable of true love, deep understanding and infinite compassion, the more you will be able to exercise leadership around you… This is why you step in the room with a group of strangers and you walk out with true friends!"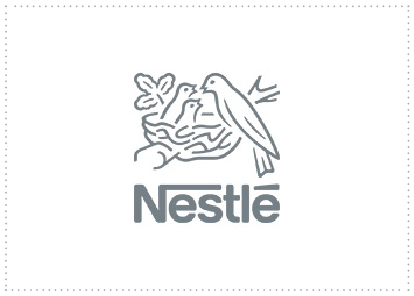 Wow! How lucky and grateful I am! This is the most genuine and effective attempt at liberating human beings from the many constraints and scars life may have imposed on us! Michael Kouly digs deep and in a very smart, practical, and caring way breaks us free to become self-aware and confident individuals! He sets the stage for true acts of leadership! This is the REAL thing!"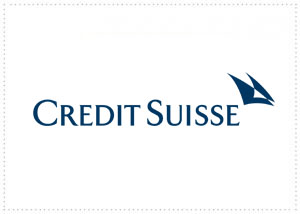 For once I go to a seminar and really feel like something has changed in me and I want to make sure it stays changed."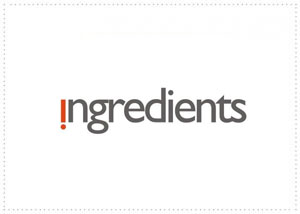 I came in with high expectations, but the Simulation was undefinable  the amount of excitement, energy, passion and FUN we exchanged is incomprehensible. I am more grateful than I can ever be. Really deeply sincerely Thank You! It was a roller coaster, but I have seen a new dimension of life."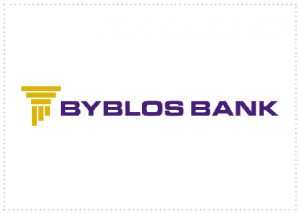 Four of the most intense days of my life so far. I am now more aware and knowledgeable of concepts like authority, systems, leadership, and purpose. The combination of personal and professional development issues is confusing but it unfolds gradually. Your involvement and passion in delivering the simulation is a lesson in love. THANK YOU Michael for having triggered this new path for me."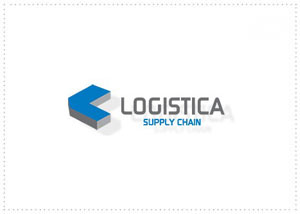 The level of bonding that was created in these few days is amazing; just imagine what life would be if we develop such a link with all the new people we meet…"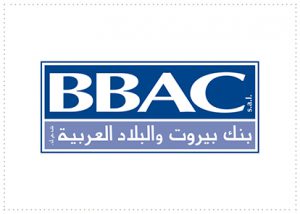 There's a change in me, a big change, and I like it, my wife likes it, my kids like it, my colleagues like it, and my friends like it. There's a change in me for sure. It has been a while since I woke up smiling, finally, a feeling of peace and for that, I thank you."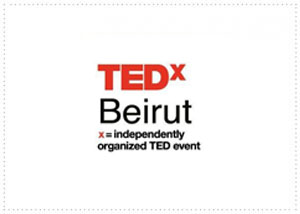 Thank you Michael for this wonderful experience. Thanks to each and everyone of you, for showing the best that you had, in order for th" "syst"m" to function properly. It was the best experience ever, spent with complete strangers at first, but that developed into wonderful bonding and friendships. This is amazing! I will leave you with a quote that I just bumped into today, that explains all of what I feel after this journey: 'I've learned that people will forget what you said, people will forget what you did, but people will never forget how you made them feel.'- Dr. Maya Angelou"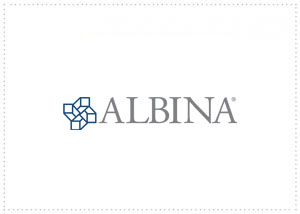 Michael Kouly is a (re)-programmer of thoughts. Once you finish your 4 day "course" you feel like you have been given a second chance to life and start with a new slate"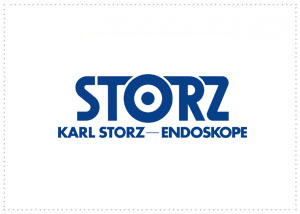 This experience was really like no other; a true life altering experience that took me on an emotional roller-coaster. Looking back at my life before this Simulation, I feel like a blind man who just gained the precious gift of sight. I am now seeing life in a different perspective."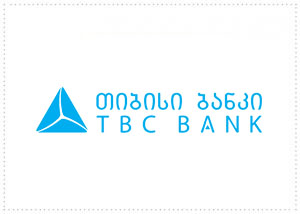 The sessions with Michael felt like a roller-coaster! Up and down, left and right... he was challenging our minds and principles in all ways. I personally had to think about things, which were absolutely no-brainers before – these concepts seemed to be so obvious and correct in a way. The key takeaway is that one has to understand what one really wants from life and approach this question with absolute curiosity and openness."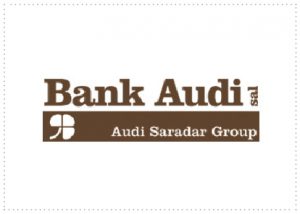 This experience is so unusual, so exceptional and so good to live. Michael, you were talking all the time about "Tsunami". In fact, this experience is a real Tsunami. And I did not wake up yet from the shock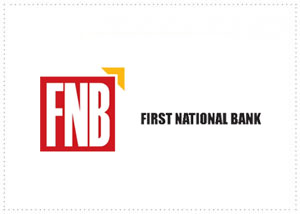 Michael, I do not know what you have done to me, but what I am sure is that you did something great."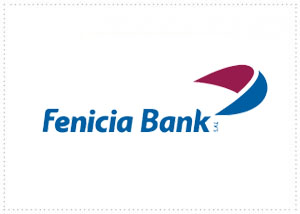 I thought the feeling will go in a couple of days, however, I still feel the energy till now. It was fascinating Michael, Thank You, and all of you who are still with me in spirit."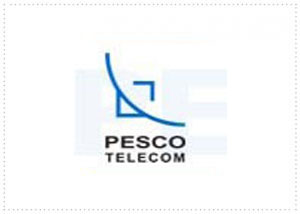 Even thought I have eyes to see, I lived in total darkness. I thank you one by one for this fruitful experience where I was able to see, at last, myself. For all these years, I saw the others as my potential enemies, whereas my real enemy was I. Finally I understood that Mr. BRAIN was manipulating me and now I'm enjoying retaliating. My BRAIN is planning and setting up the strategy to fight me; poor BRAIN, still in his old ways of thinking. Thank you Michael, Sandra and all of you. Thanks for healing my heart from sorrows; I can now start to feel joy in joy. Have a nice and peaceful day."